Children snowboard lessons: a part of fun and pleasure with the complicity of a private Instructor!
Private children Snowboard Instructor in Megeve
I offer children snowboarding lessons on the whole Megeve ski area and nearby resorts (Saint-Gervais, Saint-Nicolas-de-Veroce, Combloux, Praz-sur-Arly, Les Contamines-Monjoie, Les Houches ...). Private snowboard lessons is a real pleasure with a state-certified Snowboard Instructor! A careful and skilled professional who will be able to detect in each child the elements (technical, psychological, physiological...) essential to their progression. Even for 3 years old kids, snowboarding is an accessible and highly entertaining sport. In snowboarding every little piece of snow, every ground motion, every bump and every situation is exploitable and useful to our progression. Thanks to this limitless playground and after the first week of classes, progress are being felt quickly. More than in any other sport the watchword in snowboarding is: Have good fun!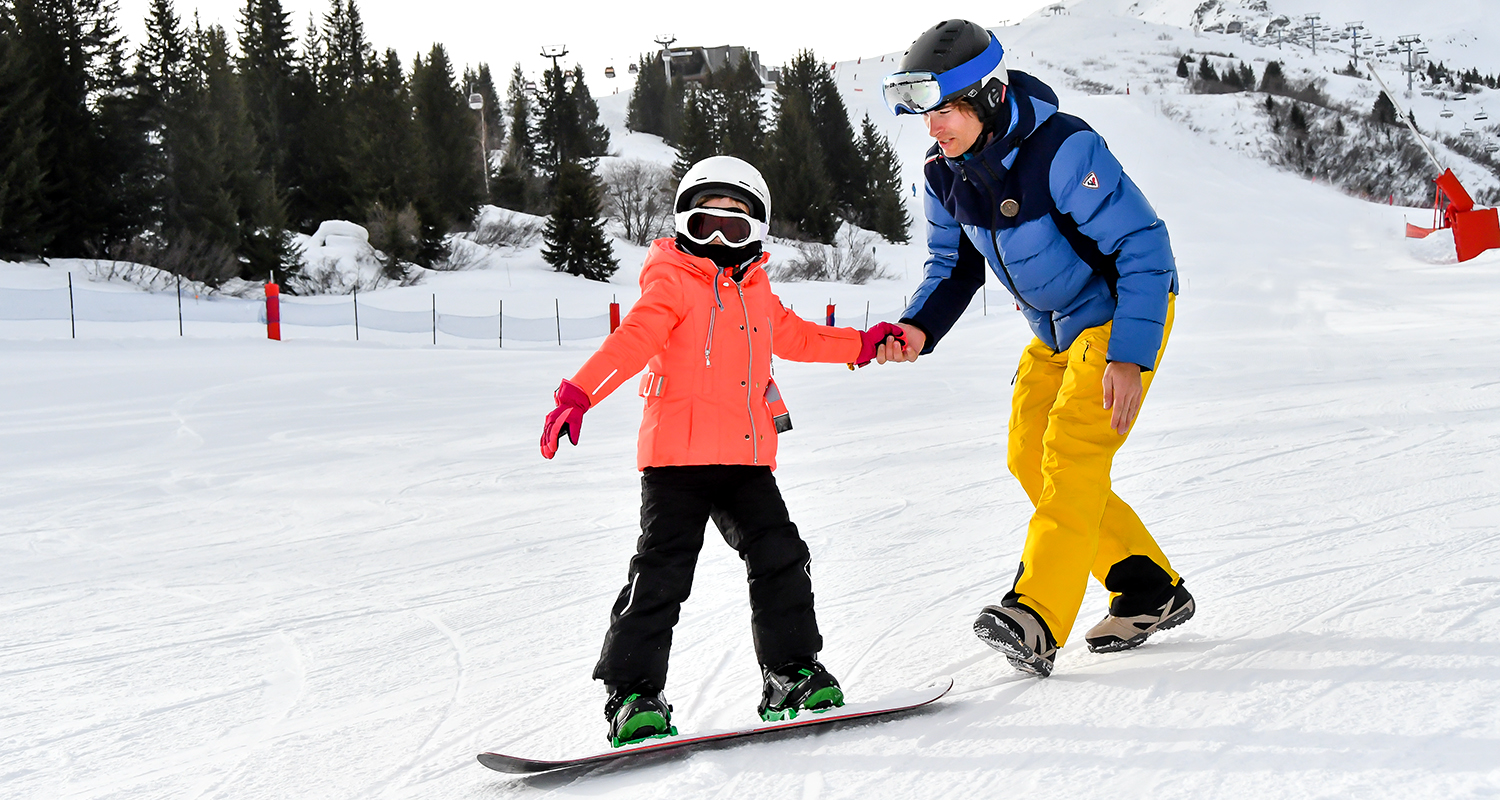 Children snowboard lessons in Megeve
Few hours snowboard lessons for the youngest, half-day or full day snowboarding courses for more experienced snowboarders: choose the private snowboarding formula that matches your kids, their expectations and their levels. We will agree together the meeting place, depending on your hotel or residence several choices are made available to us. The beginner area of Chamois and the confirmed/expert ski area of Rochebrune. The ski area of Mont D'Arbois and its slopes for all levels snowboarders. Jaillet ski area, to get away from the busy slopes. Saint-Gervais to slide non-stop on long tracks. The terrain of Saint-Nicolas-de-Veroce to test their achievements and free themselves from their limits, etc ...
My experience with children
5 seasons of summer camps supervision.
12 years as Snowboard Instructor with children and teenagers.